Request an express quote and we'll get in touch with you very soon.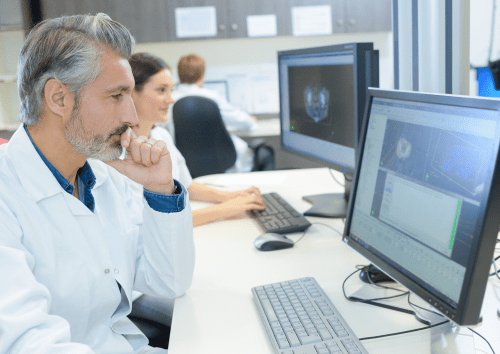 Babel International Translators™ is the premier Anglo-Mexican translating agency. It was formed in 2006 by four experienced translators – two Mexican and two British – who shared the view that, in an intricately interrelated world, effective communication is crucial for success.
Today Babel offers fast, accurate and cost-effective language solutions for the biggest names in world business, and our stellar customer portfolio continues to grow spectacularly day by day. Our equally stellar in-house team is comprised by 60 talented and committed professionals, and reinforced with more than 200 tried and tested freelancers, covering every business activity in every language.
Effective communication is what makes our world tick and, from the very beginning, Babel's mission has been to build bridges to enable people to understand each other, regardless of language and culture. At Babel we celebrate this diversity as a blessing, as the driving force that will allow us all to grow together, and as the essence of humanity's true wealth.
It has been heartening to see over the years how hundreds of people – staff, customers, business partners and suppliers – share this vision with us, and our dramatic growth has been largely down to getting these people on board. This outlook and our uncompromising stance on doing things right, based on honesty, integrity and professionalism, have turned us into the most unwaveringly reliable language service provider in Latin America.
So, who are we? We are your strategic ally of choice, the translating agency you can count on when you need a solution that will make the difference. Day in, day out.
Louis Loizides
Managing Director
The future is redefined with each new day, bringing new decisions, new opportunities and new challenges. A strategic ally who is already ahead of the game can make all the difference.
At Babel International Translators™, we have mastered the language of the Third Millennium. We understand the need to send accurate information quickly across different languages and cultures. Our professional language solutions have evolved over the years to help you do just that, merging the best human translators with cutting-edge technology to provide speed, quality and cost-effectiveness that get results.
This is what we do on a regular basis for many of the most prestigious names in world business. We build bridges so they can get their message across when they want, how they want and to whom they want. Our customers can focus on steering their business towards a prosperous future, knowing that the task of finding the best solutions for their language needs is in expert hands. 
Contact us, tell us exactly what you need and we'll provide the tailor-made solution you're looking for. We look forward to working with you and creating a winning alliance.