Get a free quote for your project in a matter of minutes.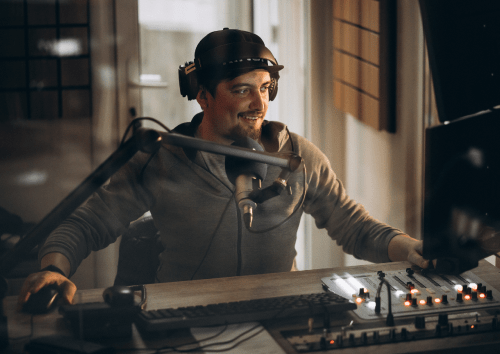 Babel International Translators offers subtitling and voiceover solutions for all your organisation's digital content. Every language, every line of business.
We've all witnessed the recent exponential growth in visual and audio content, whether on social media, within companies, or for advertising campaigns or e-learning. This trend has given rise to an equally spectacular increase in the use of subtitling and voiceovers to get the message across to speakers of other languages.
Both are very specific arts in themselves in which, unlike document translations, the subtitles or audio have to fit within a very specific time window. Looking forward, the need for reliable solutions in both fields will continue to rise.
E-learning
Video games
Documentaries
YouTube content
News
Corporate videos, inductions, promotions, etc.
Marketing and advertising
Sport
Social media and blogs
One of the trends we have identified since the pandemic began is the number of foreign schools of different types looking to enter the Mexican market to give their courses. Whether it's for classes on computer programming using Python or for workshops on French pastries, these schools tend to want both top level subtitling and voiceovers for their course videos.
This substantial range of courses and the degree of specialization implicit in each subject pose a major challenge in terms of the knowledge required to ensure a successful professional translation. There really is no margin for error either in the translation itself or in the timing of the subtitles and voiceovers. Subtitling and voiceover work demand nothing short of perfection in a number of fields, and this can only be achieved through years of training and hands-on experience.
Contact Us
Get a free
quote

now by providing us with the following information: