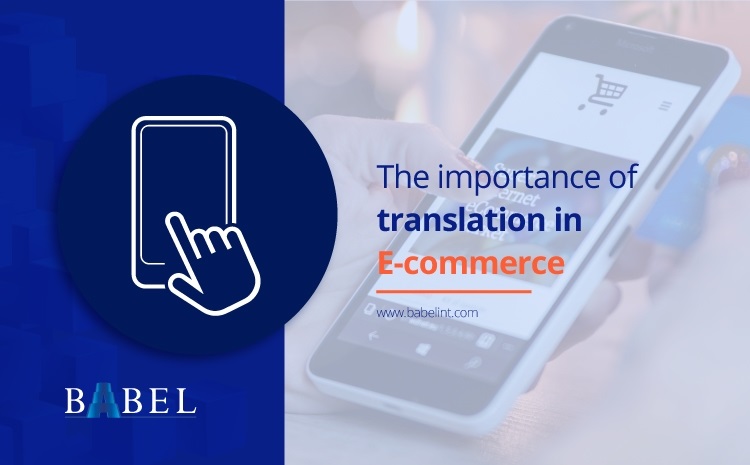 The importance of translation in E-Commerce
Consumer behavior changed forever in 2020. COVID-19 quarantines were the catalyst for a dramatic surge in the purchase of products and services online.
For example, e-commerce sales in the US rose an incredible 32% in 2020 – and they only show signs of growing over the next few years. Small, medium and large companies have discovered that e-commerce is the perfect way to showcase their products.
The growth of e-commerce in English-speaking regions is irrefutable, but what if your platforms could reach the entire world? What financial opportunities would you enjoy if you could penetrate new markets?
To give just one example, online sales in Latin America underwent an estimated growth of 36.7% in 2020 and the user base has nearly doubled in recent years. Just how big a slice of the pie do you think your company can get?
To make this leap you need a well-structured market plan and strategy, but your first step is to translate your online stores to target languages so you can reach new markets. Translating your e-commerce platform won't just help you understand your new target market, it will help strengthen digital strategy. But how?
Online stores primarily attract users with product images but the decision to buy is based on product description. Studies indicate that over 90% of consumers believe that clear and detailed descriptions of product characteristics are key to their purchasing decisions.
While some digital commerce moguls are convinced that images are more than enough to showcase their products internationally, there is considerable evidence to suggest they are deeply mistaken. Research reveals that consumers need descriptions translated into their native language to make informed and confident purchasing decisions.
Online browsers only index text content – not images. If you want SEO/SEM to wage your digital campaigns in various countries, it's vital for your website or online store to be translated into the target language.
Literal translations of product descriptions are never enough. The sophistication of buyers should never be overlooked, and clumsy or unnatural sounding language will only drive buyers away. They need to hear a seller's message in their own language, and the message must be well expressed to achieve the desired results.
A good example of these simple errors are the required voltages of a gadget in different countries. The voltages used in chargers aren't the same in the US and Europe; while in the US they mostly use 110 to 120 volts, Europe uses 220 to 240 volts. Making a mistake when describing these details in your product descriptions could lead to an accident, a ruined device and an angry customer.
In order to compete in an increasingly well-informed and demanding market, successful communication in e-commerce platforms now calls for a lot more than random images and text. A professional translation service will need consider the following factors when translating your online store:
Accurate translations of your products' technical specifications in the target market.
Contextualization of language (appropriate use of regional expressions) for the target country.
Knowledge of legal terminology to accurately translate the terms and conditions on your site in accordance with the laws of each country.
Appropriate tone and expression to convey crucial product information adequately.
A good online sales website translation will win more respect internationally and boost sales in new markets. New consumer behavior dictates that the future, now more than ever, is digital.
If you're interested in engaging a translation service specialized in websites, software, and online stores, it's but a click away.