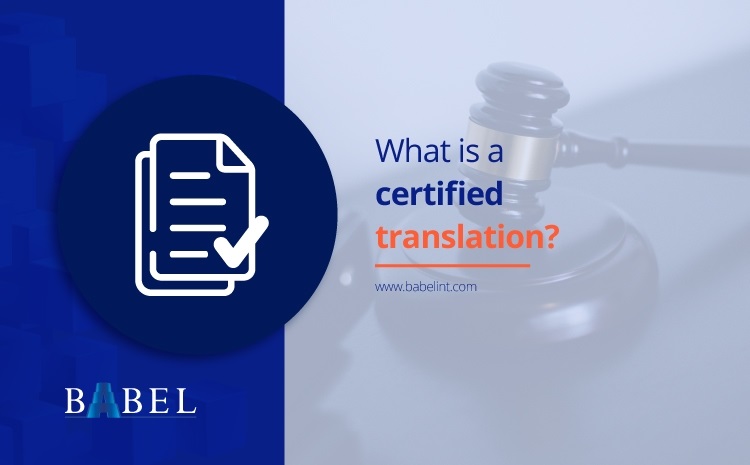 What is a certified translation?
Have you ever heard the term certified translation before? Or perhaps official translation? These are translations requiring a translator certified by an official organization or institution who are generally referred to as "Expert", "Official" or "Certified" Translators.
Documents requiring certified translation:
So, what type of documents require a certified translation?
There are many types of certified translations and they are usually divided into three main groups:
Personal documents, such as academic transcripts or account statements.
Civil documents, such as powers of attorney, birth certificates, or migration processes.
Business documents, such as articles of incorporation, shareholder meetings, or processes with government agencies.
While any text can be translated by a certified translator, the need for certification depends on the intended uses and legal requirements of the document.
How do I know I have contracted the services of a certified translator?
If you need a certified translation, you have to be 100% certain the person you're hiring has been certified by an official institution.
Each country has its own process. In Mexico, for example, certified translators have to meet requirements and pass exams set by various regulatory bodies. In Canada, for example, the process is much the same, and you have to document proven experience, as well as passing the actual exams!
How do I know I've been given a certified translation?
A certified translation must include the following:
A dated cover page bearing the certified translator's name and signature.
A stamp certifying the quality and accuracy of the translation.
The name of the institution authorizing the translator.
What is the difference between a certified translator and just a translator? 
A certified translator must have the credentials required to prove their standing as such. However, it's also crucial for a certified translator to have extensive knowledge of the following:
The source language and topic of the translation.
Technical terminology used in the document for translation.
Appropriate tone and expression in the target language.
Where can I find certified translation services in Mexico?
If you need official or certified translations in any language, particularly in the legal, medical/pharmaceutical, technology, energy, manufacturing, finance, and tourism sectors, or you just need some personal documents translated, look for agencies that specialize in official translations.
Click the image below to find out more: